PROLAXsys - TECHNOLOGIE
The system is mainly used for the local treatment of muscle tensions and dysfunctional areas in different depths of tissue. The flywheel mass integrated into the system generates the necessary energy to stimulate the particular muscle layer. A combination of manual therapy and of this equipment enables a holistic relaxation and pain relief therapy.
As a specialist for massage systems we have been developing and implementing convincing solutions since 2004. When it comes to quality, reliability and independence, there is no other manufacturer with the same or similar quality selected by as many therapists for new acquisitions as we are.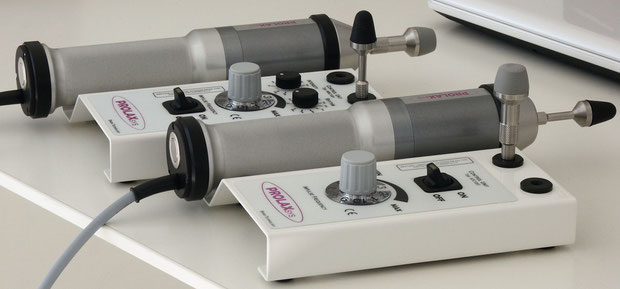 In order to ensure quality and reliability we rely on high-quality com­ponents for the production.  Every device is checked several times for quality and functionali­ty. The perfect processing to the smallest detail ensures the proverbial Swissness quality. The devices are designed for professional service and intense use and their construction therefore very robust and durable. These advantages convince more and more users.